Teacher Vacancy Task Force Overview
TEA establishes task force to address ongoing staffing concerns
From urban and suburban school systems with large student populations to those districts serving rural communities, public school systems across Texas are faced with growing staffing challenges that have been exacerbated by both population growth and the wide-ranging disruptions of a two-year-long pandemic. The Teacher Vacancy Task Force is working to find teacher-shaped solutions to these challenges - blending a variety of perspectives and experiences from current classroom teachers and school administrators - into thoughtful policy recommendations and an innovative way forward that firmly supports the needs of our teachers.
Understand the challenges districts are currently facing related to teacher vacancies
Share best practices for addressing critical teacher vacancy and shortage areas, including exploring opportunities for certification, placement, and hiring flexibilities
Develop recommendations for regulatory or other policy changes for TEA and the state
Provide feedback on TEA initiatives designed to help impact vacancies
Task Force Regional Representation
The Task Force is comprised of teachers and school system leaders in public education hailing from a variety of districts and geographies, and serving student populations that are representative of the diversity of Texas.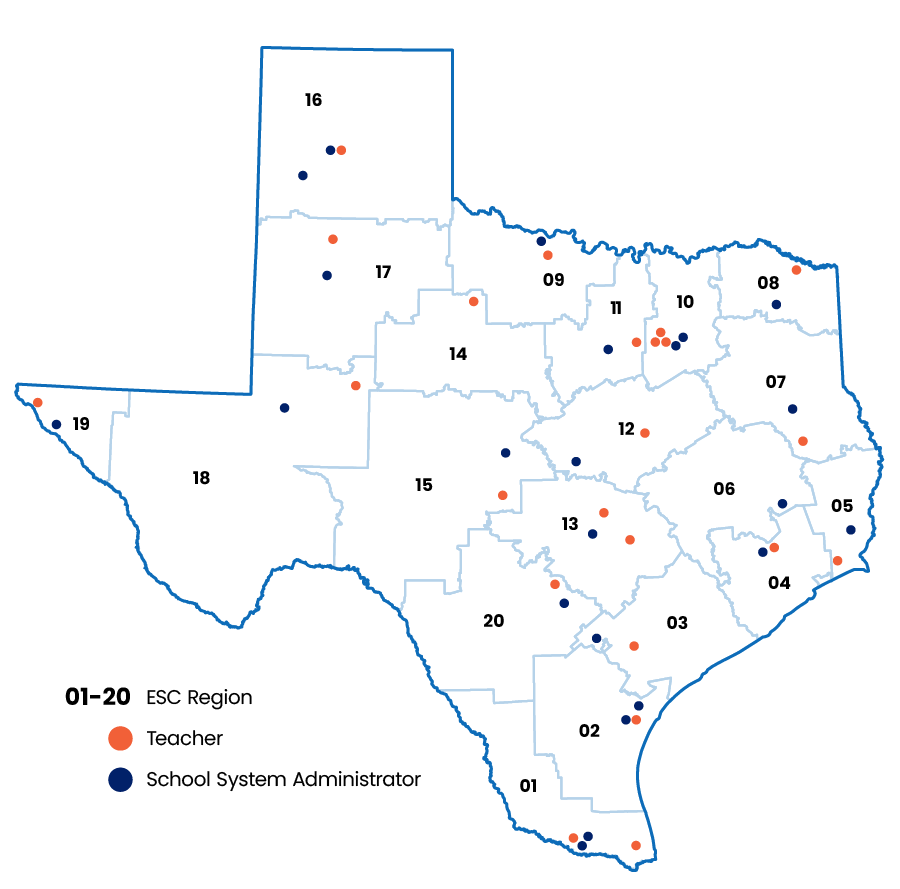 Meeting Dates, Slide Decks and Notes
The Task Force will meet every other month for one year, with Commissioner Morath and agency leadership regularly facilitating discussions with Task Force members, while including insights gathered from experts and additional education stakeholders throughout the State of Texas.