Spanish Language Support
This web page provides resources and guidance to support high-quality academic programs for students whose first language is Spanish. Resources include K-6 Texas Essential Knowledge and Skills (TEKS) in both Spanish and English as well as Spanish resources related to STAAR tests. Guidance is provided regarding English Learners Language Arts (ELLA) courses, English for Speakers of Other Languages (ESOL) courses, and the English Language Development and Acquisition (ELDA) course. 
If you need information about Spanish high school courses, please refer to the Language Other Than English (LOTE) web page.
Announcements
Instructional Materials Review Update: Sign up today to attend a focus group for the Instructional Materials Review and Approval (IMRA) rubrics. House Bill 1605 (88th Texas Legislature, Regular, 2023) requires the Texas Education Agency (TEA) to develop rubrics in consultation with and approved by the State Board of Education that will be used to evaluate the quality of instructional materials.

TEA was directed by the SBOE to develop rubrics for K–8 English language arts and reading, K–6 Spanish language arts and reading, and K–12 mathematics. TEA is seeking your feedback on the draft IMRA rubrics and is hosting focus groups for educators, education service centers, and publishers. If you would like to attend, please register for one of the sessions below.

Educator Focus Groups: English and Spanish Language Arts and Reading
Apply for Texas Assessment Educator Committees: Each year the Texas Education Agency (TEA) invites Texas educators to provide feedback on the development of state assessments (STAAR, STAAR Alternate 2, and TELPAS) through educator committees across all assessed grades and content areas. Developing high-quality, aligned questions relies on the expertise and experience of Texas educators. Participants collaborate with other educators from across the state to review, edit, and approve each potential question for state assessments. TEA is specifically looking for educators from your region!

The commitment is generally two to three days in Austin with all travel, accommodations, and substitute coverage paid for by TEA. All participants will earn Continuing Professional Education credits. If you are interested or know other educators who would like to participate in a committee, fill out the application form on the TEA Texas Educator Committees webpage.

For assistance with your questions about any Texas assessment program, please submit an inquiry or a request for assistance to the Student Assessment Help Desk or by phone: 512-463-9536.
TEKS in Spanish and TEKS Resources
TEKS for K-6 Language Arts, Mathematics, Science, and Social Studies
The web page links below provide access to English and Spanish versions of the K-6 Texas Essential Knowledge and Skills (TEKS) for Language Arts, Mathematics, Science, and Social Studies.
Vertical Alignment Documents
The following vertical alignment documents were created to reflect the alignment of the new English and Spanish language arts and reading TEKS across grade levels, kindergarten – grade 12.
Vertical alignment: K-12 English language arts and reading TEKS, Adopted 2017 (PDF, 236KB) 
Vertical alignment: K-12 Spanish language arts and reading TEKS), Adopted 2017 (PDF, 236KB)
TEKS Guide
The purpose of the TEKS Guide is to help teachers understand each student expectation in the Texas Essential Knowledge and Skills (TEKS) and to provide valuable resources to support instruction. Currently, the TEKS Guide includes resources for K-6 Spanish Language Arts and K-8 English Language Arts.
English/Spanish Glossaries for Terms in the K-6 TEKS
English and Spanish STAAR Spanish Resources
Please use the links below to access English and Spanish STAAR resources for reading language arts assessments, mathematics assessments, and science assessments.
Texas Administrative Code, Chapter 128 Frequently Asked Questions
The following section address some of the most frequently asked questions related to the Middle School and High School TEKS based course offerings as implemented by the Texas Administrative Code (TAC), Chapter 128, Spanish Language Arts and English as a Second Language.
Other TEA Web Pages Related to Education Support For Emergent Bilingual Students
Contact Information
Curriculum Standards and Student Support
(512) 463-9581
For questions or additional information, please submit a Curriculum Request Form through the TEA Help Desk.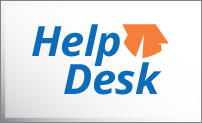 Please subscribe for newsletter updates from the Spanish Curriculum Standards team.

Reading Language Arts and Social Studies Team
Jim Doris
Social Studies/Reading Language Arts Director
Guiomar Andújar
Spanish Content Specialist
Tim Bryant
K-8 Reading Language Arts and Social Studies Content Specialist
Jenny Ganoa
Social Studies Content Specialist
Tamara Robert
K-8 Reading Language Arts Content Specialist