Texas College and Career Readiness School Models (CCRSM)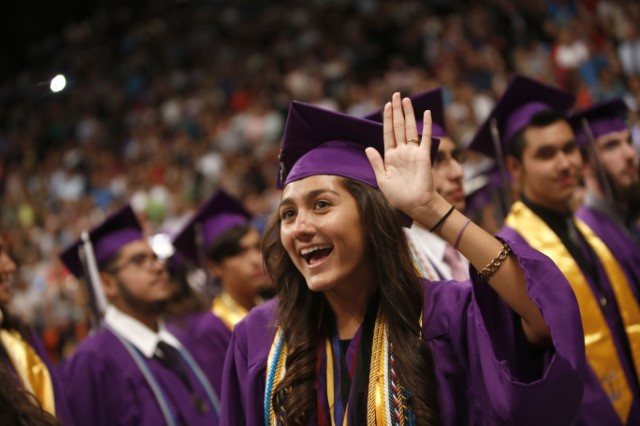 Preparing Texas Students for a Successful Future
The Texas College and Career Readiness School Models (CCRSM) are open enrollment programs that blend high school and college coursework to help historically underserved and at-risk students develop technical skills, earn college credentials and degrees, and pursue in-demand career paths.


CCRSM Network
The statewide CCRSM network is comprised of 371 campuses implementing one or more of the following CCRSM programs: Early College High Schools (ECHS), Texas Science, Technology, Engineering and Math (T-STEM), and Pathways in Technology Early College High Schools (P-TECH).
For more information regarding the network, see recent CCRSM presentations from the 2019 Annual Leadership Summit.
2019-2020 P-TECH and New Tech Campuses Who Qualify for HB 3 Incentive Funding
Texas is home to 63 designated Pathways in Technology Early College High Schools who qualify for HB 3 incentive funding in 2019-2020.
Commitment to Continuous Improvement
Through the CCRSM network TEA is creating synergies to drive continuous improvement by consolidating these individual models under one umbrella of support. This integrated approach to technical assistance creates efficiencies, spurs cross-model learning, and provides customized support to schools and districts as they implement these models to increase the college and career readiness of their students. 
Contact Information
Stacy Avery
Director
Postsecondary Preparation Programs

Christine Bailie, M.P.Aff.
Assistant Director
Postsecondary Preparation Programs

Krystal Garza, M.A.
Statewide Coordinator
College and Career Readiness School Models

Michelle Sedberry
STEM Coordinator
College and Career Readiness School Models

Tracy Johnson
Statewide Coordinator
College and Career Readiness

Kay Humes, M.S., M.Ed.
Statewide Coordinator
Advanced Academics

College and Career Readiness School Models
College, Career, and Military Preparation Division
1701 North Congress Avenue
Austin, Texas 78701-1401
(512) 936-6060
Email: CCRSM@tea.texas.gov