Fine Arts

This fine arts web page provides clarification, guidance, and support to fine arts stakeholders, including districts, schools, parents, educators, and students, for the development and implementation of the K–12 fine arts Texas Essential Knowledge and Skills (TEKS).
Announcements
New Fine Arts Frequently Asked Questions (FAQs) Released: The TEA Curriculum Division has created a document to assist educators and stakeholders with common questions related to K–12 fine arts. The document can be found on this webpage under the Additional Fine Arts Resources section.
New TEA-UIL Side by Side (2023-2024): The latest edition of the TEA-UIL Side by Side document has been published on the University Interscholastic League (UIL) website. This document provides important information regarding TEA Commissioner of Education rules and the UIL Constitution and Contest Rules. UIL fine arts teachers may find useful information regarding eligibility, grading, and other important topics within this document.
Fine Arts TEKS
The links below provide access to the web-based version of the fine arts Texas Essential Knowledge and Skills (TEKS), which are the state standards for what students should know and be able to do. You can also access a PDF version of the TEKS.
Additional Fine Arts Resources
Other TEA Web Pages Related to Fine Arts
External Fine Arts Resources
General Arts Education
Dance Education
Music Education
Theatre Education
Visual Arts Education
Contact Information
Curriculum Standards and Student Support
(512) 463-9581
For questions or additional information, please submit a Curriculum Request Form through the TEA Help Desk.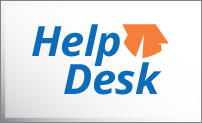 Please subscribe for newsletter updates from the fine arts team.

Enrichment Team
Deb Dorman
Enrichment Director
Weston Scholten
Enrichment Specialist
Barney Fudge
Health and Physical Education Specialist