Teacher Vacancy Task Force Membership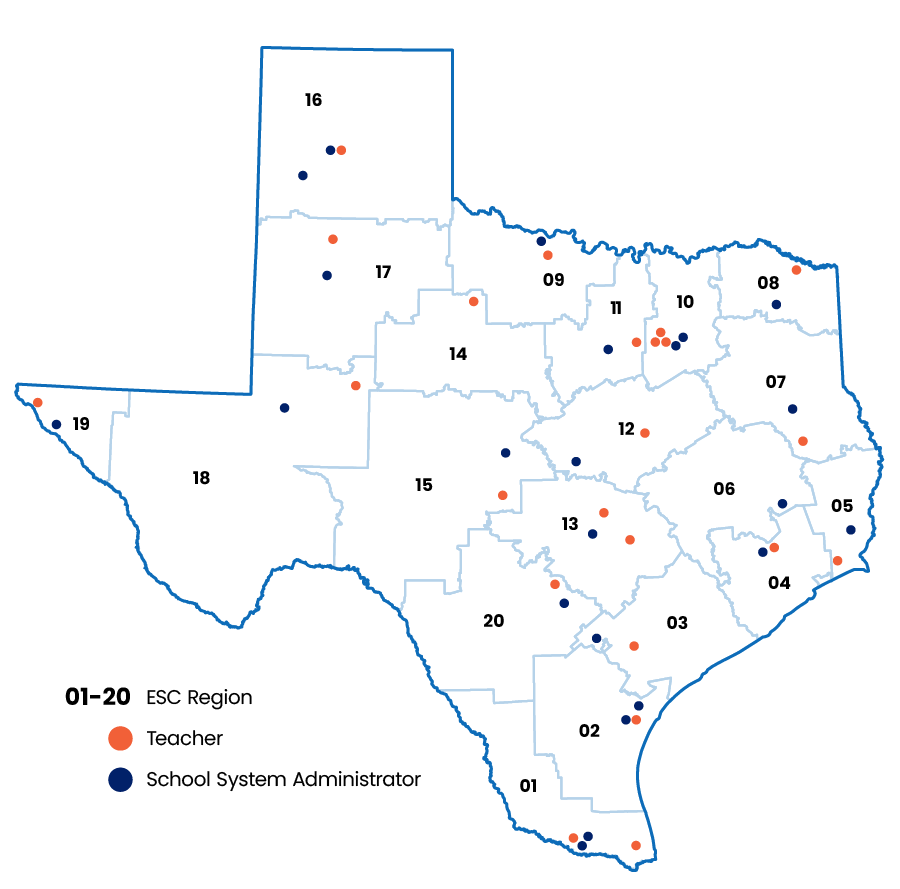 The Task Force is comprised of teachers and school system leaders in public education hailing from a variety of districts and geographies, and serving student populations that are representative of the diversity of Texas.
The Task Force will meet every other month for one year, with Commissioner Morath and agency leadership regularly facilitating discussions with Task Force members, while including insights gathered from experts and additional education stakeholders throughout the State of Texas.
Biographical information on this page is accurate as of August 1, 2022.
Teacher Members
School System Administrator Members