Student Testing & Accountability
2019 STAAR Test Results Show Gains
Statewide results for the 2019 spring administration of the STAAR test are now available. The results for high school end of course assessments were particularly strong, with gains in all subjects compared to 2018.
About
Learn More About A-F Accountability
Each year, the Texas Education agency produces a rating on an A-F scale for each district and school in the state. Explore our resources page to learn more about the 3 domains of performance and how the overall system works.
Texas Schools
"HB 3 in 30" Web Video Series Launched
The TEA has launched a new web video series, "HB 3 in 30" to help inform school districts and the public about how to implement the transformative measures in House Bill 3, passed during the 86th legislative session.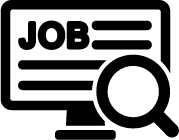 Employment
Opportunities
TEA Careers
At TEA, we are constantly searching for talented individuals to help us ensure that all 5.5 million students in Texas are on the path to college, a career or the military. Learn more about our careers today!
Explore Careers
Parent Resources
 
Below are resources available to parents.
Administrator Resources
 
Below are resources for school administrators.

Have questions about House Bill 3? Stay tuned to our HB 3 in 30 series to get the most up-to-date guidance on the bill.