Dyslexia and Related Disorders
Purpose
Texas has a long history of supporting the fundamental skill of reading. This history includes a focus on early identification and intervention for students with dyslexia. This page includes resources to assist in identifying and providing services for students with dyslexia and related disorders in Texas schools. In addition to this page, information is available through the State Dyslexia Coordinator, ESC Dyslexia Network Coordinator, the dyslexia contacts at each of the 20 regional education service centers and the helpline. We welcome any suggestions you may have that will improve this page.
Please note: House Bill 3928 was passed by the 88th Texas Legislature (Regular Session) and impacts dyslexia evaluation, identification, and instruction. While the agency works to update the necessary materials, be aware that the law is effective immediately. The State Board of Education's proposed timeline for its required changes will be communicated as that timeline is determined and communicated to the agency.
The agency has created resources to assist with the implementation of HB 3928:
Dyslexia Handbook
The Texas Dyslexia Handbook is developed and adopted into administrative rule by the Texas State Board of Education (SBOE). The SBOE requires that each district and open-enrollment charter school implement the SBOE's strategies for screening, individualized evaluation, and techniques for treating dyslexia and related disorders through its approved "Dyslexia Handbook: Procedures Concerning Dyslexia and Related Disorders" [19 Texas Administrative Code 74.28]
On September 3rd, 2021, the State Board of Education (SBOE) gave final approval for updates to the Dyslexia Handbook. Some of the updates to the Dyslexia Handbook may require LEAs to make policy, procedure, and practice changes. LEAs were informed of these changes in a To The Administrator Addressed letter in September, 2021 so that they could be well positioned to be in compliance once the changes went into effect.
The updated Texas Dyslexia Handbook, linked below, is in effect as of February 10th, 2022.
2021 Handbook Resources:
Dyslexia Resources
To The Administrator Addressed Correspondence (TAA):
Contact Information
Division of Special Education Programs
specialeducation@tea.texas.gov
(512) 463-9414
Michelle Reeves M.Ed., LDT, CALT
State Dyslexia Coordinator
Dawn.Reeves@tea.texas.gov
Curriculum Standards and Student Support Division
For questions or additional information, please submit a Curriculum Request Form through the TEA Help Desk.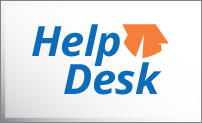 (512) 463-9581

State Dyslexia Helpline (800) 232-3030  
ESC Dyslexia Contacts (PDF, 89KB)