Hurricane Harvey Help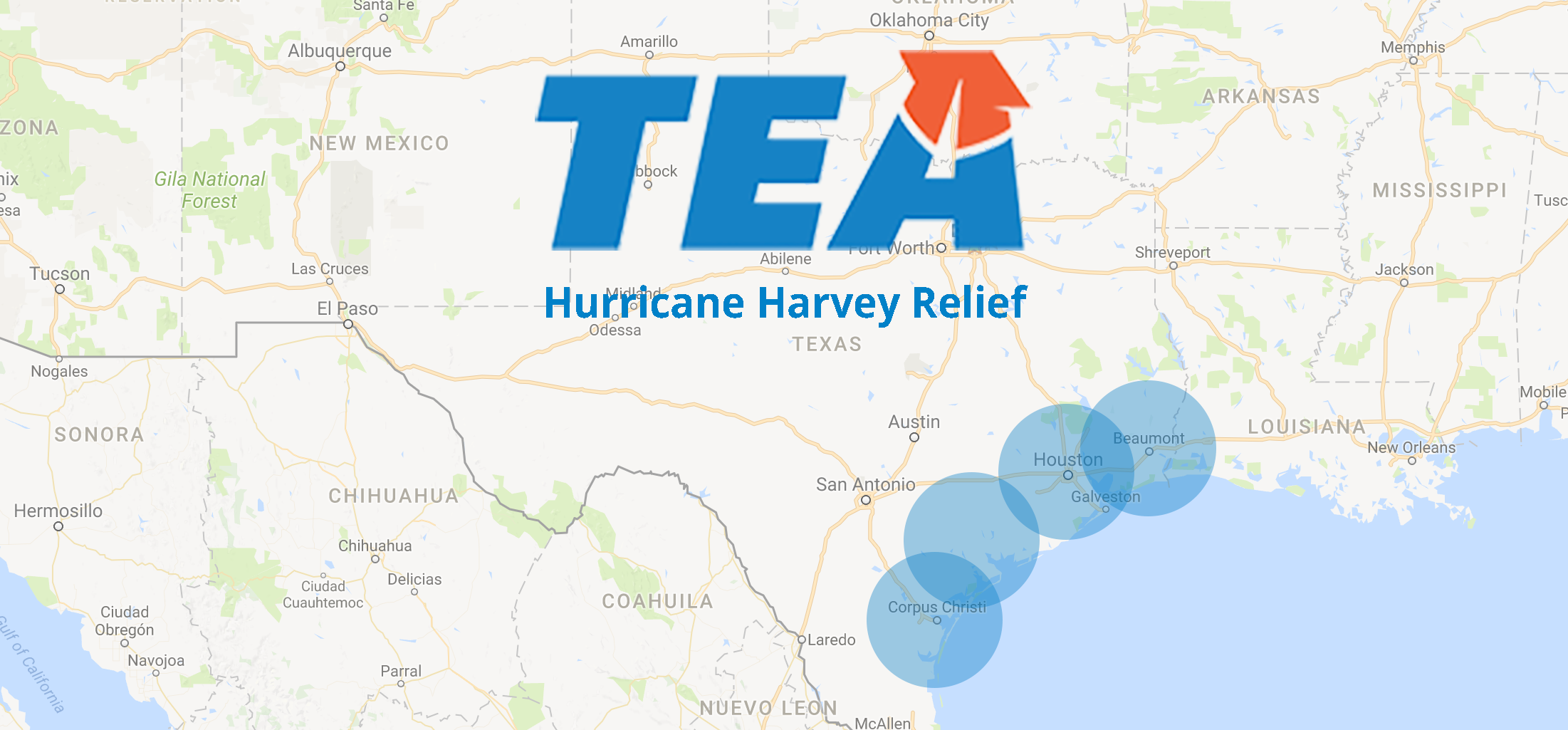 Following Hurricane Harvey, many of our school districts along the Texas coast are in the recovery phase even as they work to educate the children in their communities. Working with our regional Education Service Centers in the areas most affected, we've established this page to connect the many offers of help with those districts that need it most.
Hurricane Harvey Instructional Materials Assistance
Districts and other entities that wish to donate materials to school systems either because of enrollment of students displaced by the hurricane or property damage, can do so in one of two ways: within EMAT or by emailing TEA at instructional.materials@tea.texas.gov. For more information on how to donate visit http://tea.texas.gov/Academics/Hurricane_Harvey_Instructional_Materials_Assistance/. 
 
Hurricane Harvey Relief Program for Fine Arts in Texas Schools
To help Texas school fine arts programs affected by Hurricane Harvey, go to https://help.goarts.org/. Texas Music Educators Association developed this website in partnership with Texas Art Education Association, Texas Bandmasters Association, Texas Choral Directors Association, Texas Orchestra Directors Association, Association of Texas Small School Bands, Texas Educational Theater Association, Texas Dance Educators Association, and Texas Music Administrators Conference. Teachers in programs affected by Hurricane Harvey have registered their program and student needs.  Please view the Help Requests and find programs you can support. Even if you don't have the specific items requested, perhaps there is another way you can help them recover. Teachers and districts can continue to post needs requests on this same site.