You Matter Club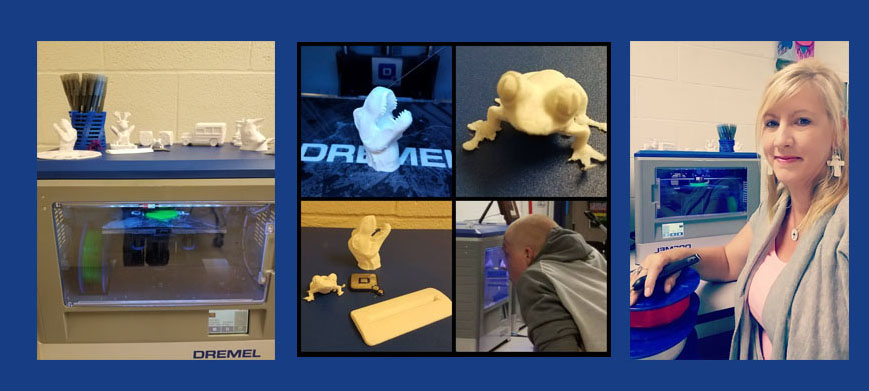 As part of the challenge of inspiring students to think creatively, Hooks High School ACE Coordinator Carrie Moro teaches her students to use a 3D printer to benefit their community. "My goal is to help students explore more of the designing aspects of 3D printing and how to creatively use the outcome," said Moro.
Moro brings out the students' creativity through group activities and having them work together to explore the design aspect of 3D printing. To discover how a design begins, Moro gave the class a roll of masking tape and requested that they make something out of it – just using the tape. The students worked together and created a Teddy Bear, Lady Bug Farm, and a small basketball and basketball goal.

But the students in the after-school program took their creativity and teamwork to the next level by creating the You Matter Club. The club members volunteer in the community. Moro facilitates the group but the students determine where and how to volunteer within the community.
The club has helped out at the foster care facility by organizing the collection of clothing and toys for the young boys and girls and cleaning up outside the building. They have created gardens on the school grounds. Students created items in the 3D printer and made other items to use for prizes during bingo at the local nursing home. Moro's lessons sparked students desire to work together and grow to benefit others around them. #IAmTXEd @HooksISD