Social Awareness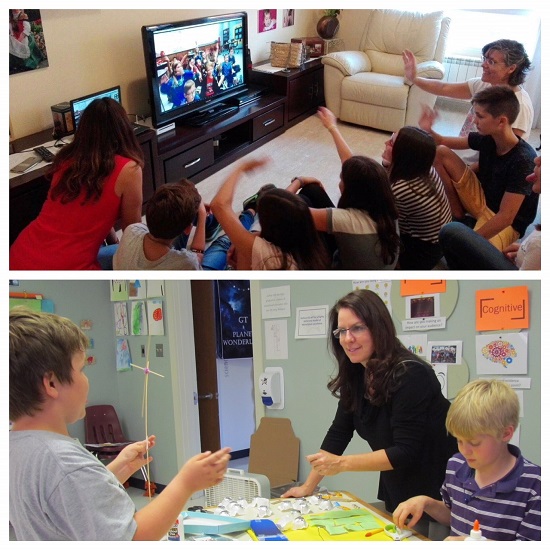 Realizing that new advances in technology enable students to imagine new ideas in the classroom, Joshua ISD's Gifted and Talented (GT) Coordinator Christal Bookhamer has pushed to find innovative ways to prepare her students for the future. With that spirit, Bookhamer leverages technology to connect her students with others around the globe so they can collaborate on project-based learning activities aligned with STEAM Education to bring real-world application to life.
To make this collaboration with students in different countries possible, Bookhamer's classes use multimedia platforms like Skype, Google Hangouts, Google Documents and Padlet. "Tools that enable global student engagement and collaboration are future-ready approaches to develop leaders for tomorrow," Bookhamer explained.
Eighty-two Joshua ISD elementary school students have teamed up with more than 150 students from Australia, Kazakhstan and Spain on projects that ranged from social awareness to planning sustainable cities. In addition to mastering rigorous learning objectives, they also learned lifelong, practical skills as well. "I learned that you have to make arrangements to talk with people across the world, in different time zones, or in different hemispheres," said one student.
"Education connects all people regardless of race, religion or gender to a common objective," Bookhamer says. "No matter what the world may be going through, the concept of cooperative learning is the glue that unites and drives the educational process within an ever-so expanding classroom." #IAmTXEd   Joshua ISD