Head Start Excitement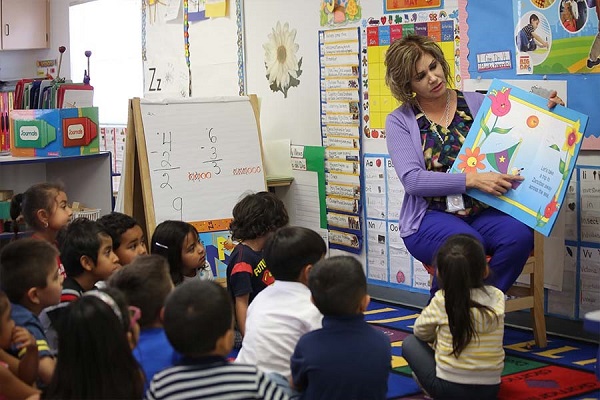 Education Service Center (ESC) Region 19 Head Start teacher Sylvia Lujan has been teaching preschool students for 14 years. Every morning she wakes up excited to go to her second home – a classroom of four-year-olds who await her with equal anticipation. "Every day, I am so privileged to be a part of their young lives," says Lujan.  
Lujan began her career at Head Start in El Paso, Texas as a parent volunteer in her two-year-old daughter's classroom. She credits that early experience with her motivation to become a teacher. "After seeing the impact I could have on children, I knew that this was what I wanted to do," says Lujan. 
Lujan recalls her most memorable experience as a Head Start teacher. "I had only been teaching for a year and we had a child who would act out aggressively. I tried, but couldn't connect with him. It was an extremely challenging time, I felt like I was failing him," says Lujan. She then discovered that the student had a learning disability.
"We were able to get him the proper assistance and work with him from a different perspective," says Lujan. "He became my favorite and most inspiring student." 
Lujan still keeps a photo of that young child on her desk to remind her of the lesson learned that year – perspective.
"We, as teaches and parents, must listen to our children. At this early age they cannot always express themselves," says Lujan. "Many times what we interpret as acting out is actually speaking out. We must never lose the ability to see the world from their perspective."
Lujan strongly feels she is where she needs to be at this point in her teaching career. "When I see my students transitioning to Kindergarten strong, confident and prepared, I know I'm right where I need to be," says Lujan. #IAmTXEd  Education Service Center Region 19