Texas K-8 Mobile STEM Lab
In partnership with Learning Undefeated, TEA introduces the Texas Mobile STEM Laboratory program for the 2021-22 school year. The mobile lab will provide engaging, hands-on educational experiences for students and teachers using a custom-outfitted STEM learning space.
The Texas Mobile STEM Labs are custom outfitted STEM learning spaces built from modified shipping containers. The mobile labs offer a blend of career and skills education, providing flexible in-classroom resources that empower teachers with new skills and content ideas while serving multiple classes simultaneously with engaging, hands-on experiences.
Eligibility:
All Texas public schools that offer classes for grades K-8 are eligible to request a visit. At least one school district from every educational region will receive a visit each school year. Priority for visits will be given to schools in rural areas and those demonstrating high economic need (majority student body that qualifies for free & reduced meals).
Registration:
Teachers and administrators can request a visit to their school during the spring registration window. The registration window for 2023-2024 is currently closed.  Watch the video to learn more about the Texas Mobile STEM Lab and registration. 
Scheduling will take place online at http://txmobilestem.org.
Free Mobile Lab Curriculum:
In partnership with TEA, Learning Undefeated created an adaptable, cross-disciplinary framework and model activities for the Texas Mobile STEM Lab to introduce Texas teachers and students to principles of engineering design aligned to Texas Essential Knowledge and Skills (TEKS). The lessons include defining a problem; identifying criteria and constraints; designing, building, and testing; and evaluation and iteration.
Mobile STEM Lab Features:
The Texas Mobile STEM Labs use Learning Undefeated's Drop Anywhere Labs, modified shipping containers with advanced technology and laboratory equipment to create an immersive learning environment for 12 students, their teacher, and a Learning Undefeated facilitator. Technology includes a large format touchscreen TV, surround sound, and LED lighting.
The Drop Anywhere Lab is self-sufficient with its own water, electricity, heating, and cooling. It is also equipped with a shoreline for electrical power.
The mobile laboratories transport classroom resource carts for teacher-led hands on activities. All activities are TEA-approved and aligned to the TEKS curriculum for each grade level. Classroom teachers will have access to TEA approved TEKS-aligned curriculum, resources, equipment, and on-site support from the Mobile STEM Laboratory during their visit.
For more information regarding the program go to http://txmobilestem.org.
Contact Information
For questions or additional information, please submit a Curriculum Request Form through the TEA Help Desk.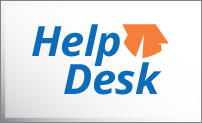 Michelle Sedberry
STEM Coordinator
Michelle.sedberry@tea.texas.gov