Lone Star Governance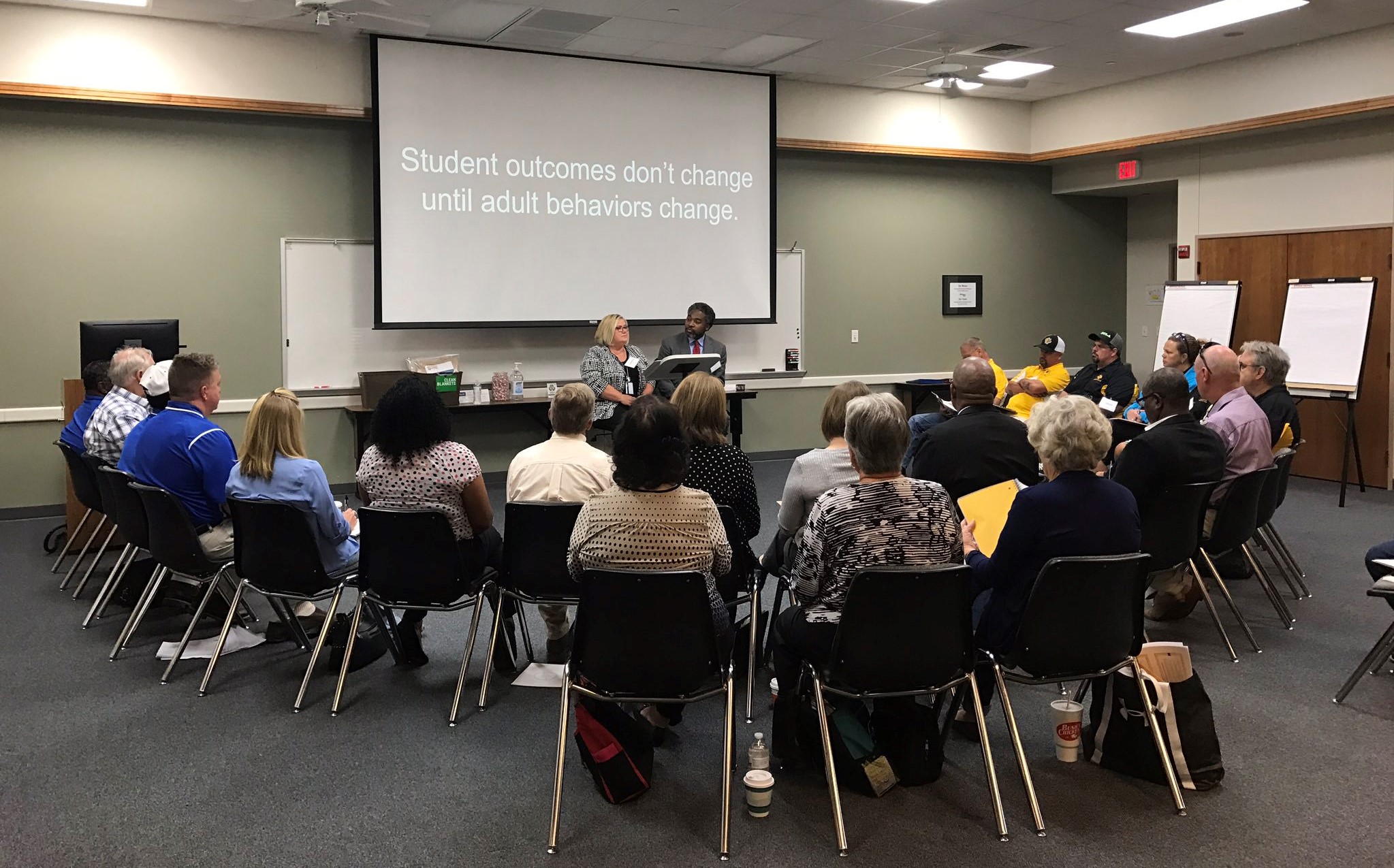 Purpose
Lone Star Governance (LSG) a continuous improvement model for governing teams - Boards in collaboration with their Superintendent - who choose to intensively focus on one primary objective:

The intense focus is accomplished through a tailored execution of the five aspects of the Texas Framework for School Board Development:

In addition to Lone Star's singular focus on improving student outcomes, LSG provides a system for managing the vital, but secondary, legal and fiscal responsibilities of the Board. 
Lone Star Governance 2-Day Workshop
At the root of this work is the underlying belief that leadership matters; that leaders' choices have the power to be transformative in the lives of our students. Therefore, the workshop is designed as a conversation about governance behaviors that lead to improved student outcomes and draws from research as well as promising practices from participant experience. The 2-Day Workshop intends to provide a supportive space where governing teams learn about and prepare for the intense focus on improving student outcomes as described in the LSG Implementation Integrity Instrument.
Tools provided in the Lone Star Governance Manual include: 
Implementation LSG Instrument
Board's Time Use Tracker
Board's Staff Use Tracker
Board's Quarterly Progress Tracker
Sample Policies and Documents
Reflections from LSG participants can be found on the Workshop Testimonials page. For districts seeking specific dates or those interested in attending one of the upcoming sessions listed to the right, please email lsg@tea.texas.gov.  
Become a Board Trainer
EISO trainings will resume in early 2020.
Upcoming LSG Workshops
|  Dates |  Location |
| --- | --- |
| Nov 1–2, 2019 | ESC 11 |
| Nov 8–9, 2019 | El Paso |
| Nov 12–13, 2019 | Austin |
| Nov 22-23 , 2019 | Houston |
| Jan 10-11 , 2020 | ESC 20 |
| May 8-9 , 2020 | ESC 20 |