Fingerprinting Help Desk
The Help Desk is the fastest way to submit a question to the TEA Fingerprinting section. Fingerprinting Help Desk tickets are answered within four business hours. Please click the below icon to submit a ticket.
March 17, 2020 – The Fingerprinting and Registry Support team will not be available by phone until further notice. If you need assistance, please submit a Help Desk ticket.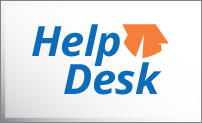 Phone 
Monday - Friday, 8:00 am - 4:30 pm Central Time
(512) 936-8400 local
Phone Options:
Option 2 - Educator Certification/Testing/Account Access
Option 3 - Fingerprinting and Registry Support (Phone answered 8:00 am - 1:00 pm)
Option 5 - Educator Preparation Programs
Option 6 - Investigations
Option 8 - General Information 
Fax number
512-936-8277