Accountability Interventions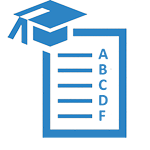 The School Improvement Division intervenes with campuses and districts that earn a D or F rating through the State Accountability System and with campuses identified for Comprehensive, Targeted, and Additional Targeted Support under ESSA.
These districts and campuses engage in the Effective Schools Framework (ESF) which provides a clear vision for what campuses and districts across the state do to ensure an excellent education for all Texas students. Additional information about the ESF is found on the TexasESF.org website.
Click on the campus or district icon below to be directed to the appropriate interventions page. If you do not know the state or federal rating assigned to your campus or district, visit the Texas Schools Report Card web page.