Texas Environmental Education Advisory Committee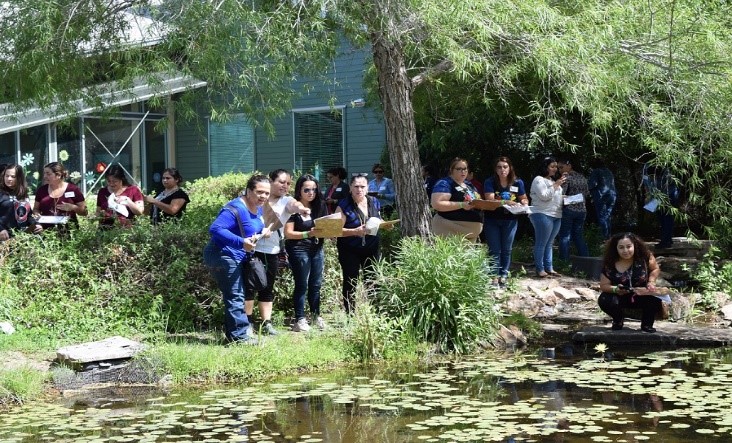 Initially established by the 72nd Texas Legislature in Senate Bill 1340, the Texas Environmental Education Advisory Committee (TEEAC) serves educators and informal science providers throughout the state.  To encourage and support the breadth of environmental education, TEEAC designated the following 10 core themes:
Soil & Land Use
Water Quality 
Air Quality
Communities & Ecosystems, including Human Population
Wildlife & Domestic Animals
Plants, Food, & Fiber 
Aesthetics & the Built Environment 
Minerals, Energy, & Resource Recovery 
Hazards 
Society, Economics, Politics & Culture 
TEEAC maintains a network of providers of environmental education professional development, including universities, local and state agencies, museums, and nature centers. These providers meet yearly with Texas Education Agency staff for cross-disciplinary professional development related to environmental education. The TEEAC Providers network helps ensure that teacher professional development is educationally sound and consistent with the Texas Essential Knowledge and Skills (TEKS). 
For further information, see the Frequently Asked Questions document.
Documents
The documents below are resources for environmental education: