E-rate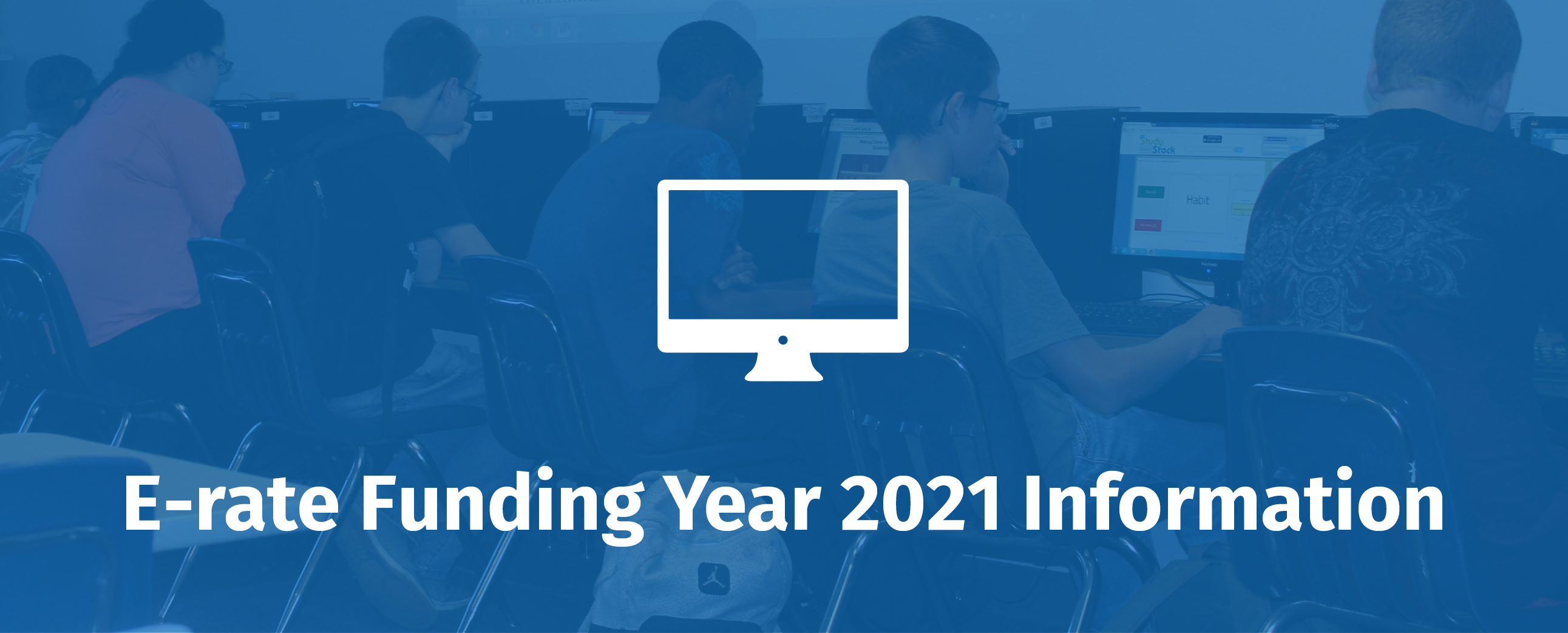 Important deadline extensions by the FCC
The Federal Communications Commission has extended several key deadline:
Paralleling the extension of the FY 2020 Form 471 deadline by a month, the FCC issued an order (DA 20-364) temporarily extending other key E-rate deadlines.  Specifically, the Order:
Extends the FY 2019 service implementation deadline for nonrecurring services (predominately for the installation of Category 2 equipment) by one year from September 30, 2020 to September 30, 2021.  The Order is silent on the treatment of service delivery deadlines for FY 2018 that had already been extended for one year.  Presumably FY 2018 deadlines remain September 30, 2020.
Extends the FY 2019 deadline for special construction installations by one year from June 30, 2020 to June 30, 2021.  Unlike the nonrecurring deadline extension decision above, the special construction extension also applies to FY 2018 projects that had already received a one-year extension.
Grants schools and libraries an automatic 60-day extension to file USAC and/or FCC appeals thereby extending the appeal window from 60 days to 120 days.  This extension will apply for waivers and appeals of decisions dated from January 11 to August 1, 2020.
Provides applicants and service providers with current invoice deadlines from March 11 to October 28, 2020 (nominally the regular invoice deadline for FY 2019 recurring services) an automatic 120-day extension.  Heretofore, these 120-day extensions had to be requested (i.e., were not automatic).  Beyond the 120-days, the Order directs USAC to provide an additional 30-day extension upon request.
Extends the Form 486 filing deadline an additional 120 days for those applicants whose deadlines had previously been from March 11 to September 30, 2020.  Applicants missing the extended Form 486 deadlines will presumably still receive Urgent Reminder Letters giving them an additional 15 days.
Provides all program participants with automatic 30-day extensions to respond to most information requests including inquiries on PIA application reviews, USAC appeals, invoice reviews, Form 500 changes, SPIN changes, FRN cancellations, and BCAP and PQA audits otherwise due between March 11 and May 22, 2020.  Beyond May 22nd, inquiries would fall under the summer deferral period ending September 11th, the Friday after Labor Day.
COVID-19 Response
---
Based on the Telecommunications Act of 1996, the Federal Communications Commission (FCC) created the E-rate program to provide schools and libraries affordable access to advanced telecommunications services. The E-rate program, also known as the Universal Service Schools and Libraries Program, is administered by the Universal Service Administrative Company (USAC). This program provides discounts ranging from 20 to 90 percent on telecommunications services, internet access, internal connections, and basic maintenance of internal connections to eligible schools and libraries. To receive E-rate discounts, schools and libraries must competitively bid all eligible services on the USAC E-rate Productivity Center (EPC) website at and, after a minimum of 28 days, select the most cost-effective proposal. Schools and libraries then apply for E-rate discounts. If approved, schools and libraries receive discounts through direct discounted bills or the reimbursement process.
E-rate Discount Calculation
Your school can receive an E-rate discount of 20 to 90 percent depending on its location (in an urban or rural area) and the economic needs of your students. The level of economic needs is determined by the percentage of students eligible for the National School Lunch Program (NSLP). This information (location and economic needs) can be used to determine the school's discount by using the E-rate Discount Matrix(PDF).
To calculate your school's E-rate discount, you must determine the percentage of students by school who are eligible for the NSLP. Eligibility criteria is based on whether or not a student's family falls within the income eligibility guidelines of NSLP. Eligibility is not based on a student's participation in NSLP.
Additional information and requirements for the E-Rate program are available at the following links:
Getting Started with E-rate(outside source)
Eligible Services List (outside source)
FY2021+ Category Two Budget Tool Is Now Available
FY2021+ Category Two Budget Tool is designed to assist applicants in determining their Category Two budgets for each five-year cycle beginning with the first budget cycle, which starts in FY2021 and ends in FY2025. View the FY2021+ Category Two Budget Tool video tutorial to see how it works.
E-rate Federal Communications Commission Links
The following Federal Communication Commission (FCC) resources may be helpful:
FCC E-rate Website (outside source)
FCC Children's Internet Protection Act (CIPA) Guidance (outside source)
FCC Summary of the Second E-rate Modernization Order (outside source)
 
E-rate Universal Service Administrative Company Schools and Libraries Program Links
The following Universal Service Administrative Company (USAC) Schools and Libraries Program resources may be helpful:
Schools and Libraries (E-rate)(outside source)
E-rate Discount Matrix(PDF)
Acronyms Used in E-rate(PDF)
USAC E-rate Productivity Center (EPC) (outside source)
 
Important Updates
 E-rate Funding Year 2020 Application Filing Window Extended from March 25, 2020 to April 29, 2020 at 11:59:59 EDT.
Important  Information on Form 470 Category One Drop-Down Menu in EPC:  Reference Table for FCC Form 470 Cat 1 Drop-Downs