Languages Other Than English
This page provides information about general curriculum laws and rules for languages other than English (LOTE) education. Join our mailing list and receive updates.
The Curriculum Standards and Student Support Division provides direction and leadership for the state's LOTE programs for Kindergarten through grade 12. Staff facilitate various statewide initiatives, including implementation of the LOTE Texas Essential Knowledge and Skills (TEKS) and assistance to the Instructional Materials Division for the adoption process for LOTE instructional materials.  Additional responsibilities include maintaining communication with the field related to curriculum, instruction, and assessment, as well as graduation requirements in Texas Administrative Code, Chapter 74.
Curriculum Standards
LOTE curriculum standards can be found at Chapter 114. Texas Essential Knowledge and Skills for Language Other Than English.  
For detailed information regarding the review of the LOTE TEKS, please visit the TEKS Subject Area Review page.
The revised LOTE TEKS were implemented starting in the 2017-2018 school year.  The revised courses include separate courses for Levels I-VII of classical and modern languages, Levels I-IV of American Sign Language, Advanced Placement® (AP) and International® (IB) courses, and several elective courses.
Instructional Materials
In accordance with Proclamation 2017, a review of instructional materials related to LOTE was conducted in summer 2016.  The results of this subject-area review can be found in the Currently Adopted Instructional Materials document on the Instructional Materials Division page. 
Frequently Asked Questions
The following documents provides clarifying information. One document pertains to questions having to do with languages other than English education.  The second document pertains to questions regarding foreign exchange students.      
Related Links
The resources below address various topics related to LOTE programs, standards, and organizations.
Online LOTE courses for students
LOTE courses available through the TxVSN catalog include American Sign Language I and II, Chinese I-III, French I-III, German I-III, Latin I-IV, Spanish I-IV, and Computer Science I and II.  For more information, including course fees and bulk pricing options, see the TxVSN website.
Additional Resources
Language Organizations
Contact Information
Curriculum Standards and Student Support
(512) 463-9581
For questions or additional information, please submit a Curriculum Request Form through the TEA Help Desk.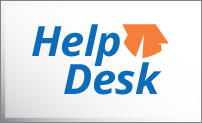 Please subscribe for newsletter updates from the languages other than English team.

Enrichment Team
Deb Dorman
Enrichment Director
Weston Scholten
Enrichment Specialist
Barney Fudge
Health and Physical Education Specialist