Physical Education
This page provides you with information on curriculum, rules, and news. We welcome any suggestions you have that will improve this site for people who provide high-quality Physical Education programs for students. Join our mailing list and receive updates. 
The Division of Curriculum provides direction and leadership to Physical Education programs that serve students from Kindergarten through Grade 12. Curriculum staff members assist districts with implementation of the TEKS. They also assist the instructional materials division with the materials adoption process for Kindergarten through Grade12 Health Education. 
Curriculum Standards
Physical education standards may be found at Texas Essential Knowledge and Skills for Physical Education 19 TAC Chapter 116. 
Announcement
The following links provide the latest news about Health Education. 
Frequently Asked Questions
Related Links
The following links are about physical education:
Resources
The following resources provide information about physical education:
Contact Information
Curriculum Standards and Student Support
(512) 463-9581
For questions or additional information, please submit a Curriculum Request Form through the TEA Help Desk.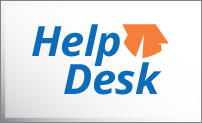 Please subscribe for newsletter updates from the physical education team.

Enrichment Team
Debra Dorman
Enrichment Director
Barney Fudge
Health and Physical Education Specialist
Weston Scholten
Enrichment Specialist