School Improvement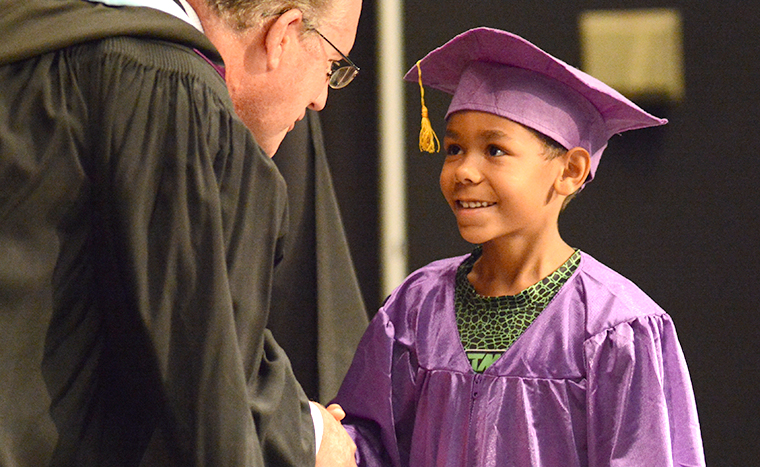 The School Improvement Division supports the state's goal to improve low-performing schools by reviewing, evaluating, monitoring, and intervening with campuses and their districts to ensure excellence in education for all students. The major responsibilities of the division include monitoring and interventions for state accountability, federal accountability, and dropout prevention.
Vision and Mission
The primary function of the division is to implement the requirements of Texas Education Code (TEC) Chapter 39A, Subchapter A, Interventions and Sanctions for School Districts and Subchapter B, Campus Intervention Team and Targeted Improvement Plan, and Subchapter C, Campus Turnaround Plan. The division intervenes with campuses and districts that earn a D or F through the State Accountability System and with campuses identified for Comprehensive, Targeted, and Additional Targeted Support under ESSA. These districts and campuses engage in improvement planning and continuous monitoring.
News and Events
Coronavirus (COVID-19) Support and Guidance
TEA is closely monitoring the novel Coronavirus outbreak. Important news and updates may be found at tea.texas.gov/coronavirus.
2022 Academic Accountability Update
The Texas Education Agency (TEA) expects campuses that received an overall D or F in 2019 and which did not receive a rating of A, B, or C in 2022 to continue to update their Targeted Improvement Plans (TIPs) to identify and analyze areas of growth and areas that require improvement.  For reference, please see (TEC), §39A.060(1).  As in the previous year, these plans should be maintained locally.  For additional information please review the table under the State Accountability header in the August 2022 TAA.
For 2022 federal academic accountability, Comprehensive Support and Improvement (CSI) campuses are required to participate in interventions.  Title I-served Comprehensive campuses will have an entitlement for the Title I, 1003 School Improvement Grant to support the improvement efforts on the campus financially.  Campuses identified for Targeted Support and Improvement (TSI), and Additional Targeted Support (ATS) that are not required to engage in school improvement support and interventions via the ESF-Focused Support Grant, are strongly encouraged to develop and maintain a TIP using the excel template provided on our Campus Accountability Interventions and Guidance website and retain this plan locally.
However, ATS and TS campuses that are not recipients of the ESF-Focused Support Grant may use a template of their choice to document their improvement efforts, including embedding their school improvement plan in their Campus Improvement Plan.  Title I- served CSI, TSI, and ATS campuses will have the opportunity to apply for the 2023-2025 ESF Focused Support Grant, a Letter of Intent (LOI) competition grant, in the Spring of 2023.  This grant program will provide funding to LEAs to engage with Effective Schools Framework Vetted Improvement Programs.  Please review the table under the Federal Accountability header in the August 2022 TAA for additional information.
Only CSI and ESF-Focused Grantee TIPs must receive Board approved by December 16, 2022.  (TEC) §39A.055(3), requires submission of the TIP to the district board, which means that the entire TIP must be provided to the board.  District staff may provide summaries of the TIP, along with the entire TIP, for the board's reference.
All comprehensive support and improvement campuses and ESF-Focused Support grantees should visit the Campus Accountability and Intervention Guidance web page.
Important Links
Contact Information
School Improvement Division
Email: SIDivision@tea.texas.gov 
Phone: (512) 463-5226
For assistance navigating the Intervention Stage and Activity Manager (ISAM) application, contact the ISAM Support Team at ISAM@tea.texas.gov.
If you have questions about TEAL account access, please enter an online help desk request at TEA Help Desk.