Health Education
This page provides you with information on curriculum, rules, and news. We welcome any suggestions you have that will improve this site for people who provide high-quality Health Education programs for students. Join our mailing list and receive updates. 
The Division of Curriculum provides direction and leadership to health education programs that serve students from kindergarten through grade 12. Curriculum staff members assist districts statewide with implementation of the TEKS. They assist the instructional materials division with the materials adoption process for kindergarten through grade 12 health education. 
Curriculum Standards
Health education standards may be found at Texas Essential Knowledge and Skills for Health Education 19 TAC Chapter 115. 
Announcements
Frequently Asked Questions
Local assessment/testing and human sexuality instruction under Texas Education Code, Section 28.004
Texas Education Code, Section 28.004, prohibits the imposition of any academic penalty on a student whose parent withholds the student from human sexuality instruction. The attached guidance provides insights into how those provisions interact with the use of local assessments or testing for a course or subject that includes instruction in human sexuality. 
Behavior Health, Mental Health, and Suicide Prevention Training for Educators  
Health and Safety Code §161.325 (outside source) states that the Department of State Health Services (DSHS), in coordination with TEA and regional education service centers (ESCs), shall provide and annually update a list of recommended best practice-based programs for implementation in public elementary, junior high, middle, and high schools within the general education setting. DSHS, TEA, and each ESC is required to make the list easily accessible on their websites. For more information about the list of recommended programs and other resources, please visit the Mental Health and Behavioral Health web page. 
Health Education Related Links
The following links are about health education:
Alcohol and Drugs
Nutrition
Additional School Health Related Links 
Agencies and Organizations
Resources about HIV and AIDS
This document provides you with information on Human Immunodeficiency Virus (HIV) and Acquired Immune Deficiency Syndrome (AIDS) Prevention Resources  (PDF, 88KB).

This page provides Instructional Materials (PDF, 626KB) about HIV and AIDS.
Relating to the Care of Elementary and Secondary School Students with Diabetes
House Bill (HB) 984 (79th Legislature) amends the Health and Safety Code by adding Chapter 168, Care of Students with Diabetes. This chapter requires school personnel to be trained on diabetes and its management to include hyperglycemia and hypoglycemia.
Students with Diabetes Related Links 
The following links provide information on diabetes:
Contact Information
Curriculum Standards and Student Support
(512) 463-9581
For questions or additional information, please submit a Curriculum Request Form through the TEA Help Desk.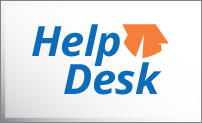 Please subscribe for newsletter updates from the health education team.

Enrichment Team
Debra Dorman
Enrichment Director
Barney Fudge
Health and Physical Education Specialist
Weston Scholten
Enrichment Specialist