English Language Arts and Reading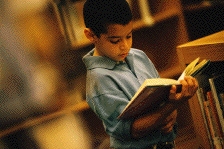 Curriculum Standards page contains information on curriculum, assessment, and rules. We welcome any suggestions that will improve this page for individuals working to provide high quality reading and language arts (RLA) programs for students. Join the English Language Arts and Reading mailing list and receive updates. 
The RLA team in the Curriculum Standards and Student Support Division provides content expertise and plans strategically with stakeholders implementing TEKS-based instructional programs.  
RLA staff collaborates with the Student Assessment Division to develop state reading and writing assessments, assists the Instructional Materials Division in overseeing the state instructional materials adoption process for grades K-12 RLA instructional materials, and reviews state certifications related to RLA with the State Board for Educator Certification (SBEC).
Additional responsibilities include providing information about dyslexia and Texas graduation requirements. Information about dyslexia is available on the Dyslexia page of the website. Please see the State Graduation Requirements page for information about high school graduation.
Call for Grade 7 Reading Instruments
The TEA is in the process of revising the Commissioner's List of Approved Grade 7 Reading Instruments for 2023-2027. Due to policy changes, all reading instruments on the current Commissioner's List of Approved Grade 7 Reading Instruments will expire at the end of the 2022-2023 school year, regardless of the approval date.
To be included on the 2023-2027 Commissioner's List of Approved Grade 7 Reading Instruments, all vendors must submit their reading instrument materials according to the guidelines provided in the Texas Register: Request for Student Reading Instrument Grade 7 Notice, scheduled to be posted November 25, 2022.
For more information about how to submit a Notice of Intent to Apply and to complete the Grade 7 Reading Instruments proposal, visit the Grade 7 Reading Instruments web page.
The 2023-2027 Commissioner's List of Approved Grade 7 Reading Instruments is expected to be made available in Spring 2023 so that school districts and open-enrollment charter schools may order instruments for the 2023-2024 school year.
Revised TEKS Resources
The Resources for the Revised English and Spanish Language Arts and Reading TEKS webpage has been created to assist parents and teachers in the transition to the revised English and Spanish language arts and reading TEKS for implementation as follows: kindergarten-grade 8: implementation beginning with 2019-2020 school year and grades 9-12: implementation beginning with 2020-2021 school year.
R/LA STAAR Resources
Sample writing items for grades 3–8 revising and editing are now available on the new Reading Language Arts STAAR Sample Items page.
Professional Development
Statewide professional development opportunities on reading and language arts topics are currently available at regional education service centers (ESCs) and online through the Texas Gateway.
Contact the reading and language arts specialist at your regional ESC for upcoming professional development opportunities.
Frequently Asked Questions
The following document provides information about Bible literacy in Texas.
Related Links
The following resources provide more information to support educators, accelerated instruction, and state assessments.
Documents
The following documents are provided for additional information and assistance.