STAAR Alternate Parent Training Materials
Student Assessment Home | Assessment A–Z Directory | Contact Student Assessment | Printing PDFs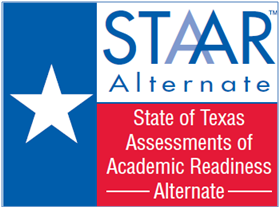 TEA archived the files listed below because they are obsolete or are a later version of the file exists. To view current materials, please visit the Information on STAAR Alternate 2 Resources webpage. The following resources can assist you with understanding test results reported for students assessed with STAAR Alternate.
Students in grades 3-8 have one Confidential Student Report (CSR) generated which includes the results for all subjects assessed at the grade level. Parents should receive a CSR along with the parent brochure "Understanding Your Child's Confidential Student Report (CSR): A Guide for Parents."
Students in high school receive a separate CSR for each alternate course assessed. Parent brochures are not provided with these CSRs because the parent brochure information is on each CSR generated for assessed high school courses.