Help SBOE brand the Permanent School Fund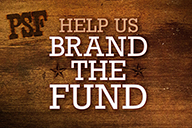 Oct. 19, 2018
  Young artists have the opportunity to create a logo for the internationally-known Permanent School Fund and win a cash prize.
The State Board of Education is sponsoring the "Brand the Fund" art contest to create a unique brand identity for the PSF, which was founded in the 19th century.
Throughout its history, the fund has used the state seal or the Texas Education Agency logo in its materials. Now with a fair market value of $34 billion, the SBOE believes it is time for the fund to have its own distinct identify.
The contest is open to all public school students in grades 9-12.  The contest winner will receive a $3,000 cash prize and the runner up will receive $1,000. The award will be presented at the Feb. 1, 2019 State Board of Education meeting in Austin.
Entries, which may not exceed 20 MB in size, must be submitted as:
a high resolution PDF,
 a 300 dpi Photoshop JPG,
 or an EPS or Adobe Illustrator file with text converted to outlines.
The board is not restricting the design to any specific images or colors but hopes the design will reflect the rich history of the PSF.
Entries will be accepted  through Nov. 1.
To learn more about the competition, go to https://tea.texas.gov/PSFlogocontest . To submit an entry, go to https://www.jotform.com/TXEd/permanent-school-fund-logo-contest .