Flying Lessons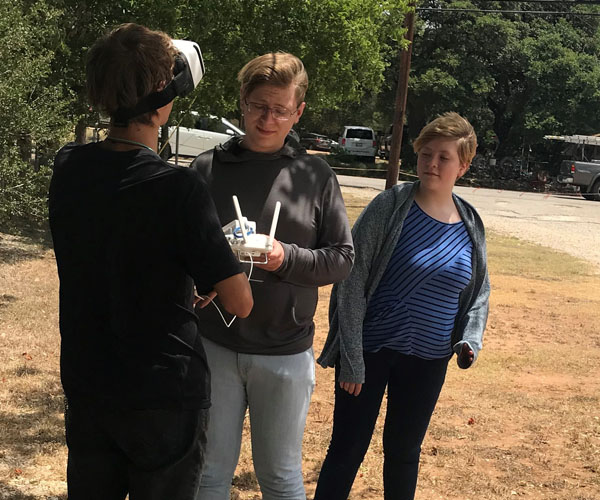 The Katherine Anne Porter School summer program attracts students with a wide variety of programs that support academic and career readiness. "It is always busy and fun at the Katherine Anne Porter School and over 20 percent of the students enrolled will expand their career readiness," said KAPS teacher Peggy Wilfong.
Summer programs offer topics for students to explore, and after becoming familiar with them, can help the students determine a career path after high school "The most exciting new class is drone piloting, where students can work towards a commercial drone license," says Wilfong
The drone class is multidimensional with drone certification being one segment of the class. The students work on piloting and maintenance of the drones. An instructor works with the students to help them study for the test that allows them to become a licensed drone pilot.
Once the students are licensed, they can earn money in multiple fields such as helping farmers and ranchers survey their land. Students can work for companies such as National Geographic filming nature or work with rescue agencies to help find missing people. Other career options are working with Amazon who is developing a drone division to deliver small packages.
The summer program offers a variety of topics to explore such as 3D printing and design, creative writing, computer coding, or pottery which can help students choose a career.