Small Town Movies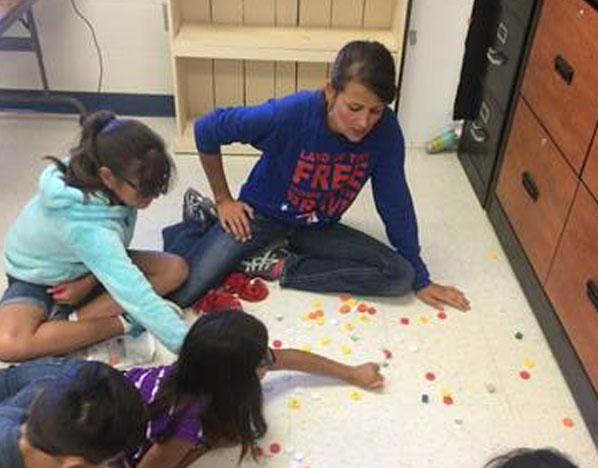 In the northwestern corner of Bee County, at the intersection of FM 673 and FM 798, you will pass through the rural town of Pawnee. With a population of 350 residents, Pawnee ISD is the central location for everything – school, community and family activities.
But being a rural school does not mean limited resources and opportunities for Pawnee ISD's students. With a strong passion for science, teacher Jody Masseau finds unique ways of providing her students with more opportunities of exploring science lessons.
"My teaching methods are designed to create memorization skills that will help students in high school," says Masseau. "I have had students tell me how much their journals have helped them in their classes."
During the summer, Pawnee students have opportunities to participate in a STEM program of Claymation, where students create characters out of clay, develop a story and have the clay figures star in a movie. The claymation movies will be presented at the end of the summer program. Students also study Grossology, which is experiment kits packed with sticky, smelly, slimy and totally disgusting mysteries of the human body and foul facts about animals.
The students will attend a traveling STEM Museum, Magic of Science and a Magic Theater as part of these activities. "I am excited that the students are looking forward to the science activities and the field trips during the summer," says Masseau. #IAmTXEd #Pawnee Independent School District