Project Lead the Way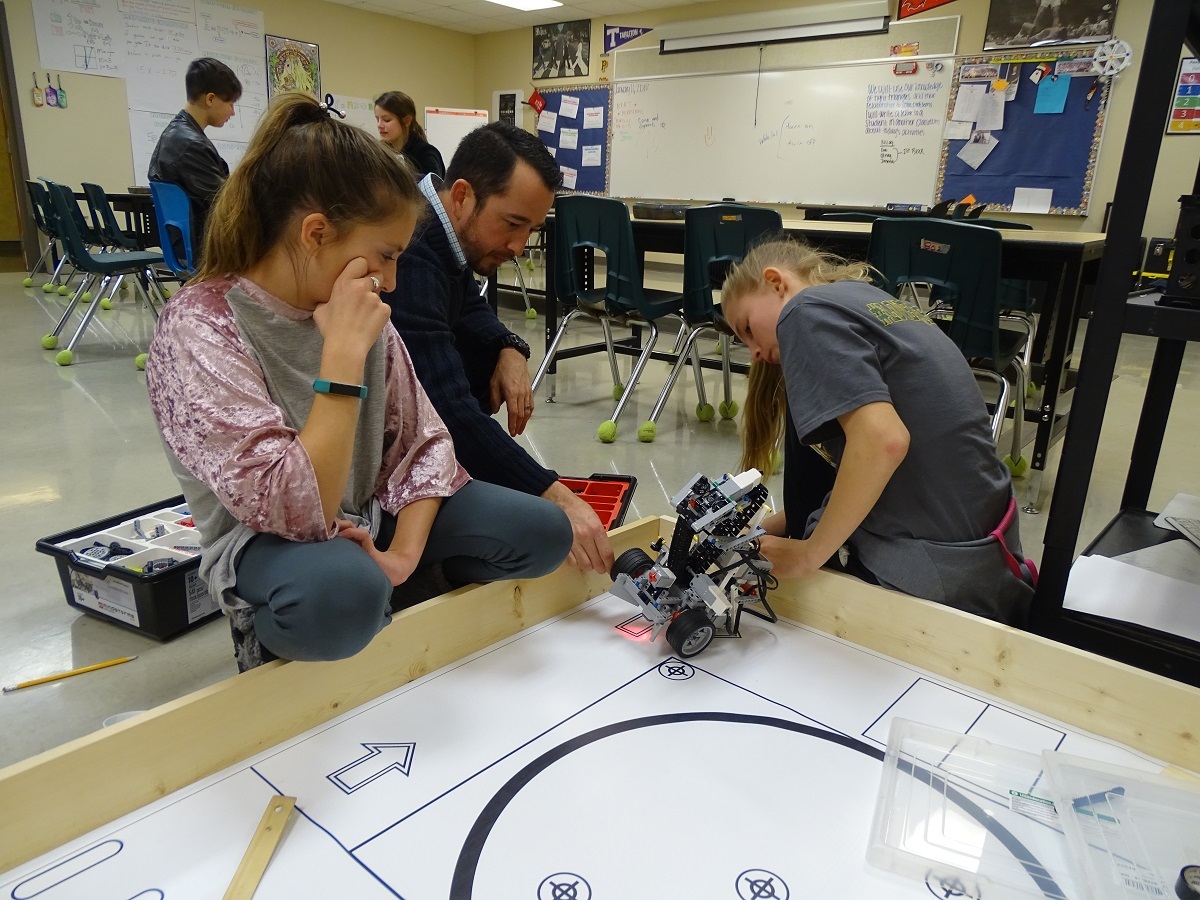 It's not easy teaching life skills to junior high students, so Pampa ISD teacher Sachio Petit uses a unique approach that provides rewarding academic experiences for his students. Petit teaches a Project Lead the Way (PLTW) course in Automation and Design at Pampa Junior High School.
Petit's PLTW class is a learner-centered classroom where students design, build and present a final product by relying on each other throughout the process. Various projects have included robot drag cars, windmills, model elevators, drawbridges, four-wheel drive vehicles and a self-piloting car.
Petit has created an environment that engages all students with scenarios, forcing them to become reliant on themselves and their teams. "Because students judge and ultimately assess each other's projects and presentations, they really focus on the details," said Petit. "The students have done a fantastic job of teaching each other some skills that are very difficult to teach from a traditional standpoint."
The students have learned to address each other with confidence, using posture and body language to reinforce their communication skills, and the value of showmanship in making a compelling presentation. More importantly, learning the value of teamwork, overcoming challenges and using interaction skills provide them skills they will use after graduation.
"By allowing the students to make choices, they maintain ownership and accountability for their work," said Petit. "I strive to promote creativity and problem-solving skills to bring an industry-based approach to the classroom. This instructional technique has allowed for all students to feel comfortable in approaching the problem and learn from their actions."    #IAmTXEd   Pampa ISD