Learning Never Stops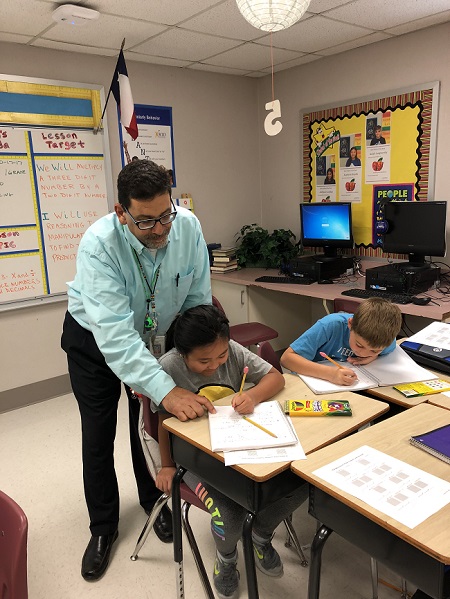 Garland ISD fifth-grade teacher John Caldarera believes in igniting excellence in a nurturing and challenging school environment by making math fun and engaging for his students at Julius Dorsey Elementary School.
While utilizing the Advancement Via Individual Determination (AVID) program, Caldarera began preparing his fifth-grade students for the STAAR test. After discovering that only 32 of his 84 fourth-grade students had not passed the STAAR math test, he acquired new strategies and engagement techniques to use in the classroom and help students learn mathematics. He then began tutoring students after school, two days a week, to help each of them prepare for their first STAAR test as fifth graders. 
Incorporating strategies from the AVID program, Caldarera taught his students how to solve math problems using real objects and apply mathematics to problems arising in everyday life. Every single student attending the tutoring sessions passed the STAAR test. By continuing the tutoring sessions during the summer, even more students passed the test.
"I was extremely proud of the increase in passing scores. No matter one's views about standardized testing, these tests are a yardstick by which we measure student growth and teach effectiveness," said Caldarera. "My goal is to increase the number of students who score well above grade level!" #IAmTXEd  Garland ISD