Inviting Readers to Class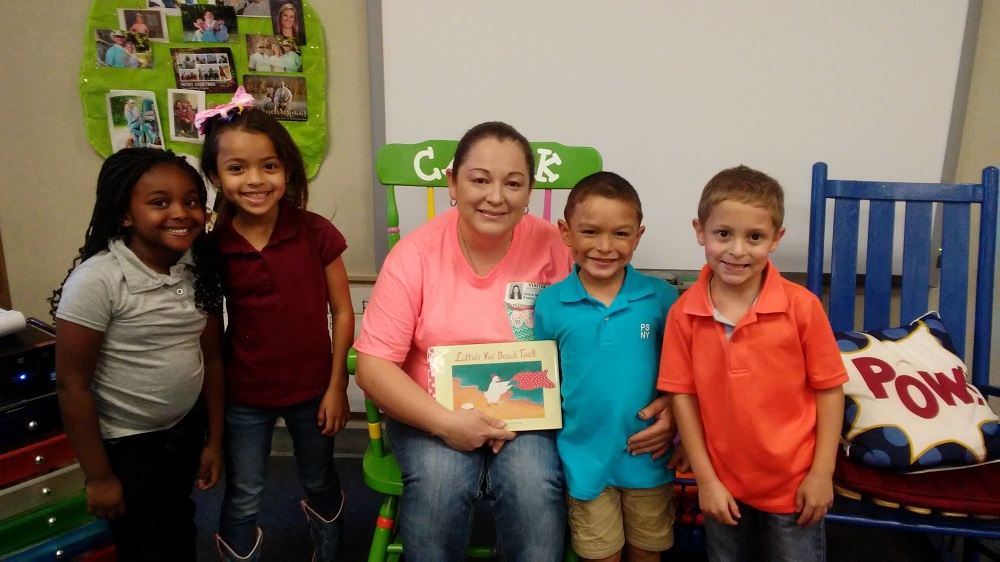 Everyone counts at Myatt Elementary School in the El Campo Independent School District, even the parents. To help them become more involved with their child's school, Kinder Reading Interventionist Sherry Pietsch invited parents to read to her class.
"One day I was thinking about how to get parents involved, whether they speak English or Spanish, and it hit me – invite them to come and read," said Pietsch.
The parents received an invitation from Pietsch explaining the importance of students seeing their parents reading to them. The parents could bring a favorite children's book or use one from the Kinder library. As the students sat in bean bags or in a small circle, the parents read to them – some in limited English.
Pietsch says it was exciting to see the look in her students' eyes as they watched their parents reading to them. "I was overwhelmed, in a good fuzzy way, as I watched the parents reading to the group," said Pietsch. "The best part was when they hugged me and thanked me for the opportunity, because it was a valuable lesson for both the parents and the children."
 #IAmTXEd @ElCampoisd