Checkmate!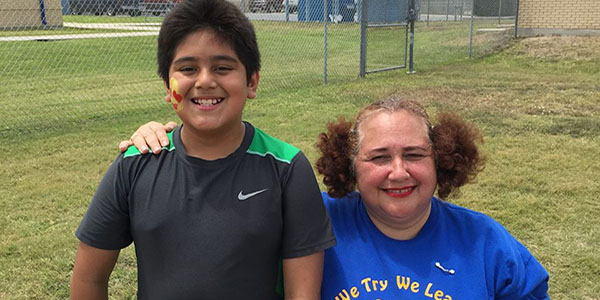 San Benito CISD second-grade teacher Lilia Nezzer has long volunteered as an after-school tutor to help prepare students for academic excellence. But once Sullivan Elementary School's Afterschool Centers on Education (ACE) program was established in 2014, Mrs. Nezzer has helped to develop several specific student programs on the campus – including chess. She has intuitively included special needs students in the chess program to ensure they participate in an academic program that not only challenges them, but also allows them to soar to unimaginable heights and achievements.
The Sullivan chess program began with 12 students and has since doubled in size. Mrs. Nezzer's motto for the chess team is "We Try, We Learn, We Checkmate. We Do Not Forfeit," and her lessons extend beyond chess strategies to include patience and social skills.
The students have overcome obstacles to excel locally, regionally and statewide. One of these students, ten-year-old Ricky Salazar, is a front runner on the chess team – but he didn't start off this way. His journey had a tumultuous start, as he lost every match, but Mrs. Nezzer continued to guide and encourage him. She knew he had the ability to excel – and after a lot of hard work, Ricky placed tenth in the primary division at the Texas State Chess Championships, winning six of seven matches.
Mrs. Nezzer has instilled in the students a "can do" attitude, which has transferred beyond their academic studies into their daily life. Ricky never thought he would be able to go to and succeed in college, but after his success, he is often seen in the library looking for books that will advance his chess strategies and academic skills so he can receive a chess scholarship for college. Through Mrs. Nezzer's mentorship and varied activities, Ricky and his schoolmates have a new view of their future: They see it as limitless. #IAmTXEd #TexasACE San Benito CISD