Challenging Scientific Investigations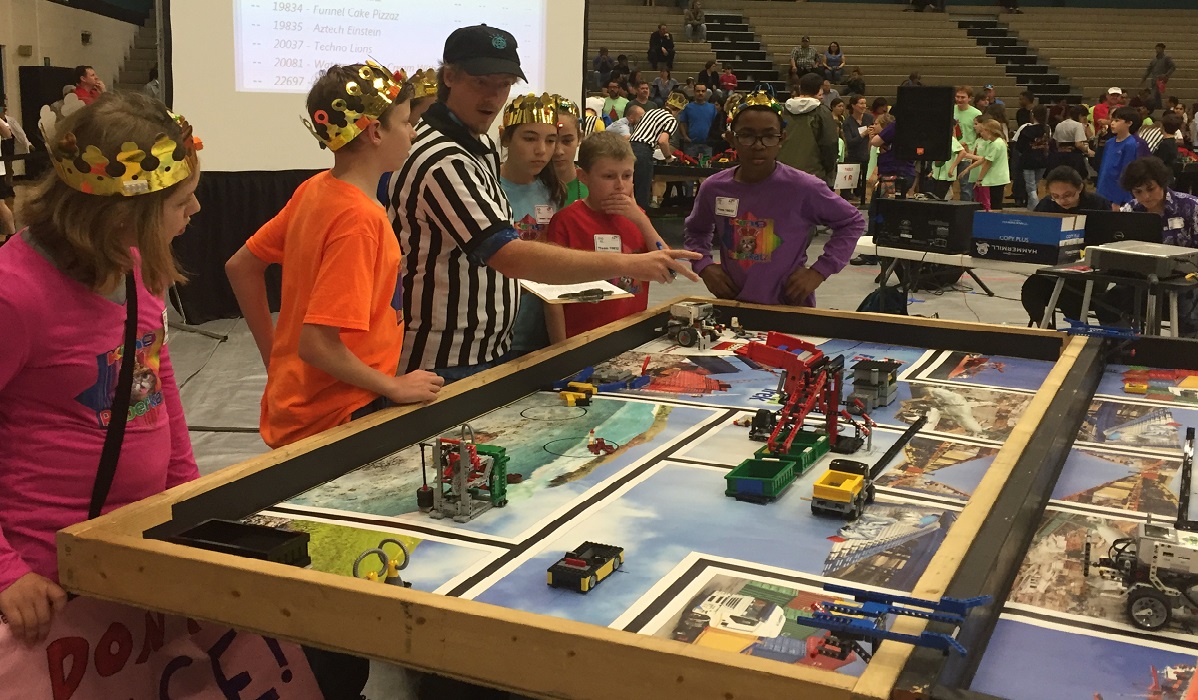 Brenham ISD's Challenging Scientific Investigations (CSI) classroom has mad scientists, detectives, and engineers building robots. Teachers Jennifer Ebel and Kristi Felder lead more than 80 second through sixth grade gifted/talented students as they engage in scientific activities entailing research, development, and product presentations. Depending on the grade level, the students' hands-on learning includes a field trip to science museums or robotic competitions "We want to challenge our students in a technology-rich, collaborative environment that fosters leadership, communication, and critical thinking," said Elber.
For the past four years, the CSI students have participated in the For Inspiration & Recognition of Science & Technology (FIRST) LEGO League Competition. Ebel and Felder guide the students in building, testing and computer-coding autonomous robots using LEGO Mindstorm Kits for the competition. The robots must navigate obstacle courses. As part of the fun-friendly competition, students learn to work as a team and are judged on discovery, team spirit, and innovative solutions. "Our students look forward to building and competing with the LEGO robots and meeting other students from around the world," Felder said.
"The learning opportunities our students are afforded through the CSI program are simply unparalleled," said Dr. Walter Jackson, Brenham ISD Superintendent. "Students are immersed in innovative STEM activities that inspire them to use their imagination, reflect on learning experiences, and become creative scholars."  #IAmTXEd Brenham ISD