Bringing Science to Life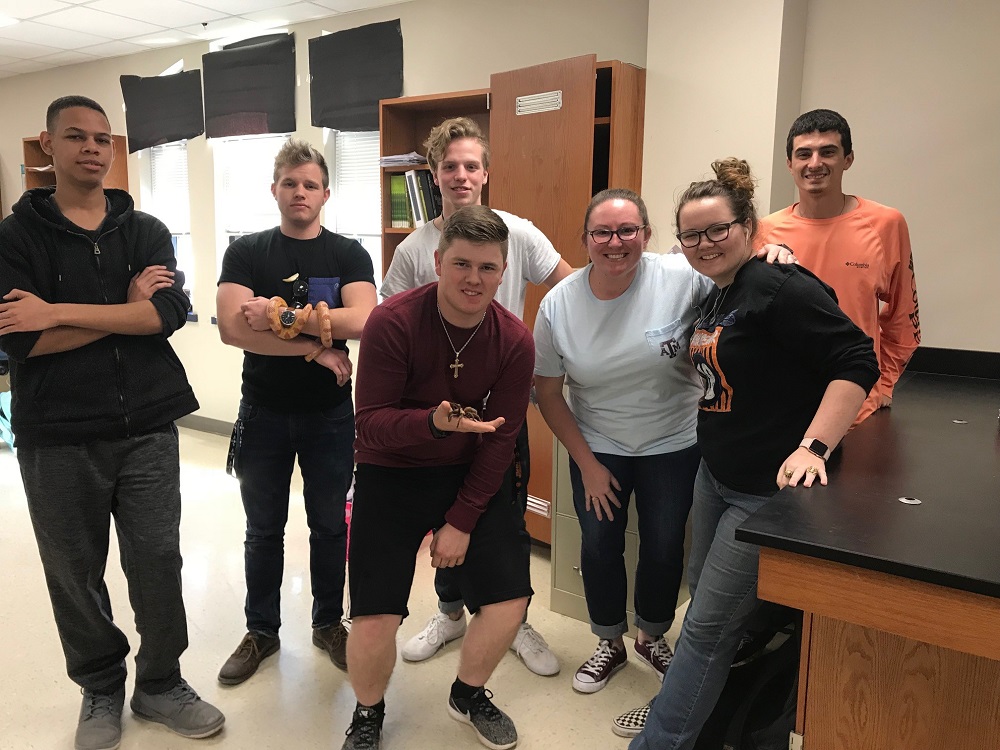 Anderson-Shiro High School Biology and Anatomy teacher Brittany Wade has a talent of relating biology and science to real-world examples, like when her students recently obtained a better understanding of mitosis by using Oreos during biology class.
"Ms. Wade not only demonstrates the knowledge and skills of an effective teacher, but is always prepared to apply those concepts in the science world," said Anderson-Shiro CISD Collaborative Learning Leader Tonya Carroll. 
Through Wade's hard work and excitement, students are engaged in the classroom. "I like to stay current on different types of technology that can be incorporated into my class," said Wade. "I love the content and want it to be fun for the students." 
Carroll says Ms. Wade not only has an open mind, but also a positive outlook that transfers to her lessons. She encourages discussions and problem-solving collaboration, bringing her science lessons to life in the classroom.
"I want to create a fun and interactive atmosphere to bring meaningful and relevant applications into the classroom," says Ms. Wade. "I want my students to learn 21st century skills that will enhance their communication, critical thinking and global awareness of science and the world around them."  #IAmTXEd @AndersonShiroCISD