Art Brags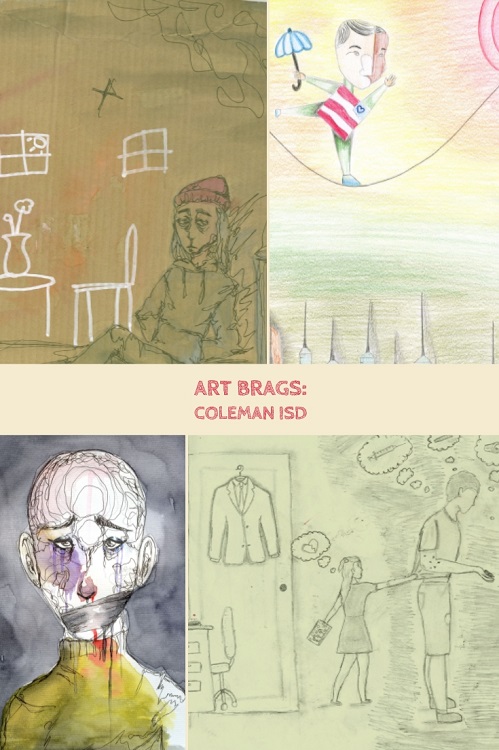 Coleman Independent School District art instructor Stacci Hamilton encourages her students to look at the world around them before designing their art projects. After learning about the many difficulties that fellow students may be experiencing outside the classroom -- topics that include poverty, homelessness, immigration, dating violence and addiction -- Hamilton encourages her students at Coleman High School to express their concerns about these issues through art.
Hamilton wanted the project to be more than just expressing an emotion through art; the students, with Hamilton's help, researched current events and news stories to obtain a deeper understanding of complications experienced by others before creating an art project. She also provided support throughout the project in helping the students express their concerns and emotions through their artwork.
"I am so proud of the students, not only for their artistic skills, but for their deeper understanding and conversations about these issues," said Hamilton. Teachers and other students have also commented on the depth of the artwork, which is displayed around Coleman High School.
Hamilton notes that student input has helped move the project forward for next year. "Many of my current students have helped me redefine the project for next year, expressing a desire to dig deeper into some of the issues," Hamilton said. #IAmTXEd #colemanisd