2017 Oscars of Teaching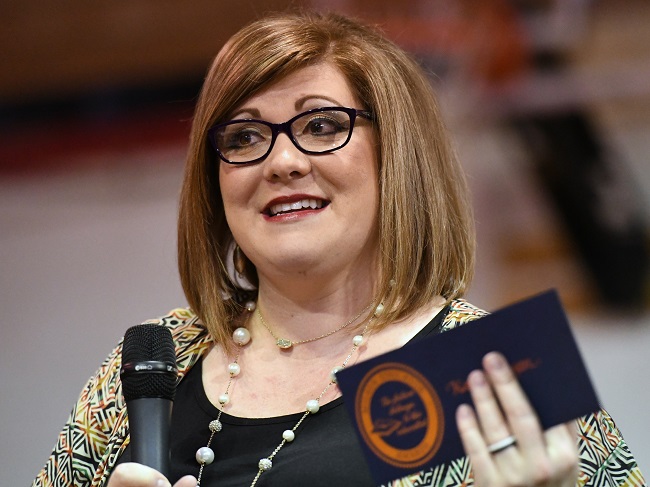 "As far back as I can remember, I've always wanted to be a teacher," said Slaton Junior High School TAP master teacher Katie Negen. Wanting to make a difference in the classroom, Negen selected Slaton Independent School District to begin her teaching career in 2007 as a Language Arts instructor.
Coming from a long line of educators, Negen is no stranger to the classroom. Her mother and grandparents were educators and she grew up witnessing the impact that teachers can make with students in the classroom. Even though she was scared to death of making mistakes, Negen recalled being blessed with a wonderful class the first year of teaching.
On October 18, 2017, Slaton ISD students gave Negen a standing ovation as she was presented the Milken Educator Award, the national "Oscars of Teaching." Accepting the award, she said, "I hope that students will remember how much I cared about them and that they learned more than just English Language Arts."
Negen's advice to new teachers is threefold: First, remember that you are the decisive factor in the classroom. Second, hard work and a growth mindset always pays off. Lastly, nothing done well is ever achieved in isolation - collaboration is the key.
"To me, it's never giving up. It's about trying, failing, regrouping, and trying again," Negen said. "This is when we learn the most and become the most successful." #IAmTXEd #slatonisd