Our Own Children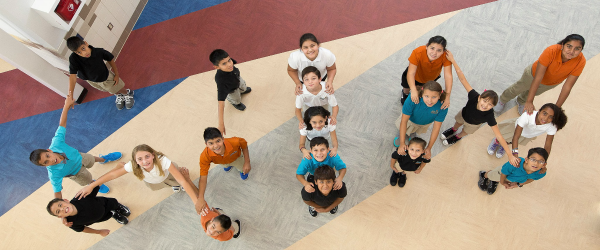 When Dr. José Espinoza became Socorro ISD's new Superintendent in 2012, he knew his work would be cut out for him. Socorro ISD lagged behind other districts across Texas in nine out of the 17 STAAR exams administered to students in grades 3-8. Unwilling to accept these statistics, Dr. Espinoza set out to remedy this situation, calling for every teacher in the district to "educate and treat our students as if they are our own children."
Two years later, SISD surpassed the state average in all 17 exams, and did so by even greater margins in 2015 and 2016. Out of the 50 largest school districts in Texas, SISD was the only district with over 90 percent minority students and over 70 percent economically disadvantaged students to achieve this feat.
However, Dr. Espinoza knew much work remained, since many students were still performing below grade level. He researched best practices for improving student academic outcomes, and remembering his firsthand experience as a vulnerable child, Dr. Espinoza designed the WIN Academy.
WIN is an acrostic that stands for Work hard, I can do it attitude, and Never give up. The innovative program provides struggling students with extended school days, personalized learning environments, a daily double dose of math and reading, teacher-student cohorts that remain in place for multiple years and the use of personal technology devices. Because of these strategies, WIN students have shown performance growth at twice the rate of the district's general population in Math and Reading, Dr. Espinoza's students are now changing their outlook on life and adopting a WINning attitude that will lead them to lifelong success.
With a recent grant of $800,000 from the prestigious W.K. Kellogg Foundation, the program now has the potential to scale across SISD–and even nationwide–so that Dr. Espinoza's innovative thinking can equip even more students with the "ganas," or desire, they need to succeed. #IAmTXEd Socorro Independent School District